NEWSLETTER

No.7

Apr-Aug 2005
Kamaraj Nagar affected by heavy rains
The monsoon has been quite heavy and severe this year, compared to the last three years. In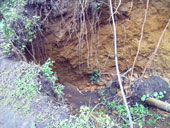 the Bettakurumba village of Kamaraj Nagar, this resulted in a earth-split right in the middle of the village. We could see cracks in the houses and there is a huge split in the ground. Since it was not safe to live in the houses, all the people moved to a Government school building nearby. The sangam got involved in the problem and provided support to the villagers. The village sangam has taken responsibility to start a common kitchen for everyone. Food and other materials are being provided by ACCORD; and the team members are constantly in touch with the people of Kamaraj Nagar.
The AMS has represented to the Government officials to provide relief and rehabilitate the people in suitable alternative places.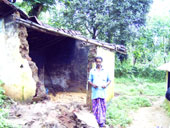 Though the Government was initially keen to provide land or temporary houses, the promises are not being kept. Meanwhile, the sangam leaders have encouraged the villagers to identify suitable land themselves and then demand that land from the Government. Accordingly, four such places were identified. Men and women from Kamaraj Nagar visited these places and approved these sites. The leaders have represented to the Government, demanding this land for relocation.
Discussions are on with the Government, even while the people are staying in the Government school building. Leaders from other villages and the entire Adivasi Munnetra Sangam have promised support to this village in their struggle for a safe location.
Mental Health Project launched
In April this year, we launched another important initiative targeting mentally ill adivasi patients. After tackling the issues of preventable illnesses and providing good quality primary health care, we have started concentrating on other problems faced by the adivasi community. Mental Illness is found to be a major health problem in many villages, resulting in suicides and other social / financial difficulties for the villages and community.
After many discussions within the team, a plan for tackling this problem was designed. We were fortunate to get the financial support for this project from Sir Ratan Tata Trust, Mumbai. We are in the process of preparing a profile of all our sangam villages to quantify the prevalence of mental illness. Preliminary trainings have been already conducted for the village health volunteers so that they can identify patients in the villages and refer them for treatment.
Professional psychiatric help has also been sought from the doctors belonging to NIMHANS, Bangalore and Christian Medical College, Vellore. From our side, Ranan will be coordinating this programme along with the doctors of ASHWINI.
Record Honey procured in Srimadurai
In Srimadurai, the adivasis had started an informal Honey Marketing Society. Two years ago, this society had procured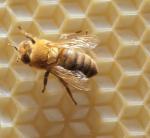 1400 kg of honey and has been selling it in small bottles in the Gudalur Adivasi Hospital. The honey yield was very poor last year due to early monsoon in the forests. But, this year the honey output has been quite high and we have procured a record of over 4000 kg of wild honey through this society.
The main objective of this intervention is to organise the Kattunayakan tribe, who depend on various forest produce to sustain their livelihood. Kuttan and Marigan, the two Kattunayakan members of our team have held extensive discussions in many Kattunayakan villages this year and are planning to mobilise them to start some economic activities like the honey society.

Since we have procured lots of honey this year, we have to explore the possibility of marketing the honey in big markets - either in bulk or in retail markets. We are also researching on the possibility of selling the honey to ayurvedic pharmaceuticals and exploring the market for the organic wax collected from the honey combs.
Adivasis attend German Social Forum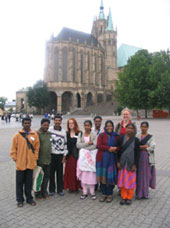 Another batch of our team members visited Germany in July. This time, it was not for the Kirchentag, but to participate in the German Social Forum. Vasu, Chandru, Mari, Radha, Lakshmi, Bindu, Monica and Subramaniam were invited to Germany by Adivasi Tee Projekt for a month long trip.
The team represented Adivasi Munnetra Sangam, met many groups and individuals, visited the One World Shops and promoted our tea, and participated in the ATP summer school. It has been a very moving experience for many of these youngsters to visit Germany and interact with our support group in Germany. The hospitality and the care given by the ATP members was touching, they felt and this has been the hallmark of the close relationship between the adivasis of Gudalur and the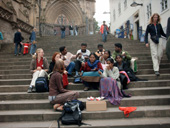 German group.
They have initiated discussions regarding possible collaboration between AMS and ATP in developing some innovative education materials for German schools and potential avenue for marketing adivasi produce like tea and spices in Germany. We hope that these efforts will take the bondage between AMS and ATP to a next level.
Medical Student Electives - New Batch
The Medical Student Electives programme launched by us last year has been going on successfully in the second year as well. Till now, we have completed training two batches of medical students from UK and the third batch will be visiting us in September.
This programme has given a chance for our doctors, adivasi nurses and health animators to share their knowledge and experience with these medical students and train them on grass-root intervention.
Good Gifts Catalogue - New Gifts
Charities Advisory Trust, a registered charity in UK has been supporting our development activities. Last year,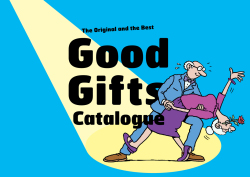 CAT launched a new project called Good Gifts Catalogue, through which people can donate gifts to poor communities and deprived sections of our society. In partnership with CAT, we have launched a few projects. Click here to know more about these gifts.
The village sangams have so far given more than 60 cows in the villages. Three villages have been provided with solar lights. Last year, we had supported about 40 families to plan quarter acre of their land with tea plans under this project. We have ambitious plans to set up 'Chicken Banks' in more than 1000 tribal households this year. Discussions have been going on in the villages to operationalise this idea.
We are also launching our own 'Adivasi Cow Insurance' scheme for all the cows given as gifts to the sangam members. The rules of this insurance scheme have been already finalised and the sangam will be insuring all the cows given under this project. These discussions helped our team members understand the concept of insurance a little bit more !
Just Change Producer Company
Two years ago, the concept of Just Change was, well, merely a concept. Today, it has become a reality. If at all, we have become more confident and determined to take this idea forward. Our interactions with different producer groups and poor communities have been so encouraging that we have actually taken the first step to register a company.
As a first step, we have registered the name for the company - Just Change Producer Company India Limited. A company floated by poor communities like the adivasis and organised women groups. Our experiments in trading tea, coconut oil, rice and umbrellas within these groups have been quite successful and given us valuable lessons. We are in the process of developing the systems required to not only run the trading activities effectively, but also to keep the large member base involved and informed in the company's activities. In a recent review, the groups expressed their strong determination to go ahead with the project.
We expect to formally register the company before the end of this year with four community groups i.e., Adivasi Munnetra Sangam in Gudalur, women groups in Nilambur and Calicut, and farmers groups in Orissa as members. For more details about the Just Change project, click here.
| | |
| --- | --- |
| © Copyrights : Adivasi Munnetra Sangam, Gudalur. | |